Dr. David Štěpán Plastic surgery Brno
PLASTIC SURGERY
Dr. David Štěpán
In our workplace you can find a group of experienced plastic surgeons, dermatologists and cosmeticians. In addition to laser and cosmetic procedures we provide procedures in the whole scope of plastic surgery.
DIAGNOSTIC CENTER OF
dermal pigmentation
Besides aesthetic surgery there is a supporting workplace Diagnostic and Dermal Pigmentation Treatment speciality using unique instrumentation operated by dermatologists – specialists. The Scar Treatment Center is also a part of this workplace.
Dr. David Štěpán
Plastic surgeon
Born on 18/9/1957, graduated in 1983 at Masaryk University in Brno, attestation in general surgeons in 1986 and in plastic surgery in 1991.
1983 – 1993 Plastic and Aesthetic Surgery Clinic in Brno, Berkova 34
1993 - 1995 Clinic of Reconstructive Surgery and Burns, Brno Bohunice
1995 - 2006 First Private Clinic Laurea (2001 – 2005 Head of the Clinic)
Since 2006 a private practice only
Since 1992 Head of Center of Diagnostics and Treatment of Pathologic Skin Pigmentation
Residency and stints:
1989/90 Hamburg: Private practice of plastic surgery Dr. Kluzak
1990 Genoa: Clinic of plastic surgery – National institute for investigation and treatment for cancer.
1991 Zurich: Clinic of Plastic and Reconstructive Surgery - regular employee
Short-term stints in Germany and Austria
Membership of specialized and professional organizations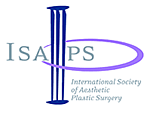 Certified member of Society of Aesthetic Surgery
Member of Society of Plastic Surgery
Member of Society for of Laser in Medicine
Member of Burns Society
Member of Workshop of Advanced Plastic Surgery
Member of International Society of Reconstructive Microsurgery